Jean "Jeannie" DiLuzio Scholarship Fund
Jean (Jeannie) DiLuzio was an invaluable member of the Sandy Spring community. She believed in the power of service and made a positive impact on the lives of many. She was active through many officer, board, and volunteer positions. Some of the most recent organizations included Sandy Springs Education Force (SSEF) and the Sandy Springs Perimeter Chamber of Commerce's (SSPC) Women's Business Network among many other organizations. 
Jeannie had a tremendous passion for youth and education, and she was the key driver behind the creation and implementation of the Sandy Springs Civic Fund and the Donna Adams Mahaffey scholarship. Jeannie worked tirelessly with the students that she mentored at Riverwood and North Springs High Schools. She knew it took this special effort to help our most vulnerable students succeed. Jeannie really made a difference in the lives of so many students through the Mahaffey Scholarship program. 
The Board of the Sandy Springs Civic Fund believed it fitting to endow a new scholarship in Jeannie's name to memorialize and honor her inexhaustible commitment to the youth of Sandy Springs for generations to come. Please join us in funding this program that will ensure that Jeannie's work will continue. 
Jean pursued higher education at the Pennsylvania State University, where she received dual degrees in Nuclear Physics and Nuclear Chemistry. She also attended a Master's program in Nuclear Engineering at the University of Tennessee. She went on to have a successful career at Oak Ridge National Laboratories, Pennsylvania Power & Light Co., the Institute of Nuclear Power (INPO) and Georgia Power Co.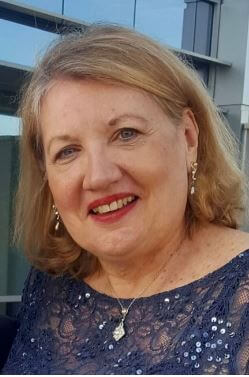 If you would like to mail a check, you can make the check payable to:
Sandy Springs Civic Fund
C/O: Chris Burnett, SouthState Bank
6000 Sandy Springs Circle, Sandy Springs, GA. 30328